We have 3 single family residential rentals in Moose Jaw.
We have 4 flats for quiet professionals, or retired persons in a
1916 2½ storey character building 1½ blocks from downtown Rosetown.

This home was built by Dr Myers in 1916. It was originally on Main Street but was moved to its current location in 1963 and converted to a 4-plex at that time. A lot of the original charm is still there, along with some mid 20th century upgrades, and current modernization for today's living.
We also have 2 single family homes in Rosetown.
One is rented long term.
The other is rented month to month but is also for sale.

Contact us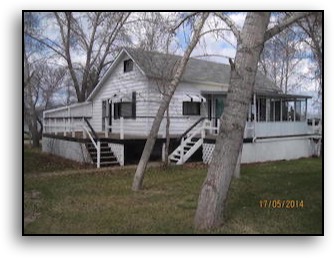 Our
Central Butte home
has been leased to a wonderful family on a month to month basis since the fall of 2019.
They are now looking for their forever home so this house will become available to rent or purchase in the spring or summer of 2023.
We also have 2 commercial buildings in Central Butte which may become available for rent at some point.
E-mail
enquiries.
One is a cinder block former garage/gas station with 2 bays plus large office/workspace and the other is the old Mason's Hall, more recently used as the Town's Museum.


Please send email to get info on any units that might be coming available.